This week, the Pegman took us to Peleliu Island, a tropical island in the archipelago of the Republic of Palau about 500 miles southeast of Manila.  As I explored the area, I saw pictures of rusted out tanks and decided to go further afield.  I found that there was a major battle for this island.  It lasted from the 15th of September until the 27th November in 1944 and after it was all over, seemed rather irrelevant to the overall war effort.  I'm a bit late with the story because I got immersed in the research.  Sorry, I went over the word limit this week.  I cut it back from 250, but I just couldn't make it to 150.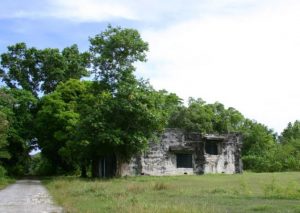 From White Beach 1, where so many of their friends had been blown to bloody bits, Tangie Hesus, the fortyish guide, led the Marine veterans of the Battle of Peleliu along a dirt road to the blockhouse where they had, eventually, set up a command post and aid station.  Ron kept hearing the echoes in his head, but he knew the screams had died decades ago.  
After a pause for those with the urge to shoot with a camera the location that had finally surrendered only after being raked by the covering fire of 16 inch shells from the battleship Pennsylvania, they climbed into a waiting white van and headed toward Bloody Nose Ridge.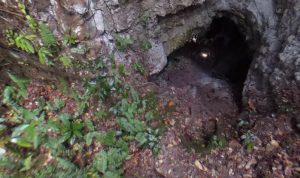 The road was lined with greenery, unlike the landscape of broken trees and sharpened chunks of coral from before. He knew the echoes of gunfire he heard were only in his head, but he couldn't shake them. When the van stopped in a seemingly abandoned clearing and he saw the tunnel opening, it was too much.  He huddled in his seat, hands clasping his ears, and waited for the raking gunfire to start.  PFC Ron Blackwell needed no photos, the memories playing in his head were sharp enough.